While flat roofs are becoming more popular among homeowners, they have long been preferred for industrial buildings. A flat roof gives you a place to put rooftop AC units and other building elements. A flat roof is also easier to access for maintenance on these systems.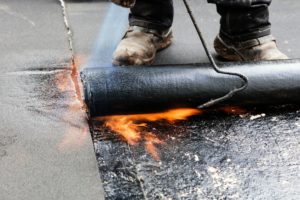 But what material is used for flat roofs? You might think that shingles are inappropriate, but they are one of your more affordable options. However, there are many more durable and easier to maintain options.
PVC Membrane
This is the most commonly used roofing material for flat industrial roofs. It is durable, lasting up to 30 years, with little to no maintenance required. PVC membranes are also lighter weight and more flexible, making it useful for complex applications.
(more…)