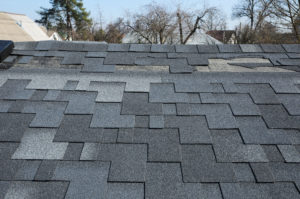 Asphalt shingles are by and large the most popular roofing material in the great state of Florida. Even with several other roofing materials readily available on the market, asphalt shingles still reign supreme. But why? There are lots of reasons shingles are viewed as the best roofing material in most applications, including:
1. Affordability
Asphalt shingles have long been the gold standard for roofing application and are widely available nationwide, so their cost is lower than all other roofing materials. While the cost of different types of asphalt shingle roofing can vary greatly, it's hard to beat them overall in terms of cost-effectiveness.
2. Versatility
Asphalt shingles can be used in almost any roofing application and design. They are easily cut into any shape to cover all the creases and dips of your roof seamlessly.