If your roof is having problems, you have two options: rip off your existing roof and install a new one or lay your new roof down on top of your old roof. In some cases, it's best to add another layer to your flat roof, but not always. Here's what you should know.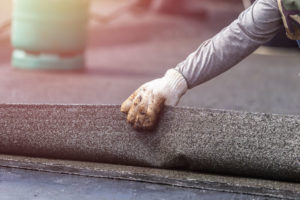 What Is a Flat Roof?
A flat roof actually isn't entirely flat, but it's close. A "flat roof" is installed on a very subtle angle so that it appears flat but actually contains a slight slope. This slope allows rainwater to drain off the roof. It is for this reason that a flat roof is also often known as a low-slope roof.
(more…)