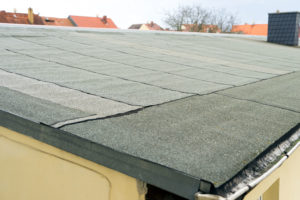 Flat roofs are common here in Florida on both residential and commercial properties. While part of our love affair with the flat roof is aesthetic only, there are some functional reasons for having a flat roof too. They offer extra living space, more interior living space, are easier to house large appliances like an HVAC system or solar panels, and cost less than a traditional pitched roof. Repairs can also be cheaper since getting on a flat roof is much safer than a pitched roof and flat roof materials are generally inexpensive. However, flat roofs require special maintenance to keep them in their best shape.
Crawl up on your roof at least three times per year or more often to inspect the flat roof. Suppose you don't feel comfortable checking it out; set up a preventative inspection schedule with a local licensed roofer for your roof type. Address all issues found in inspection immediately.
Keep all debris, including limbs and other tree waste, off of your flat roof. If there are trees nearby, consider trimming them back. Flat roofs allow debris to collect more quickly than pitched roofs, but they're also easier to clean since you can walk on them.