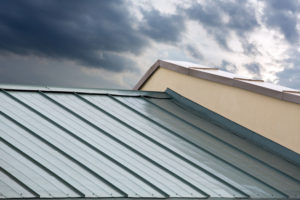 Is a metal roof the best choice for your home? Many homeowners are surprised by how many roofing options they have to choose from when building or renovating their property. It may be confusing or overwhelming to consider each roofing material's pros and cons to find the best fit. 
Let's take a look at the benefits of a metal roof so that you can make an informed decision on the roofing needs for your own home.
What Is a Metal Roof?
A metal roof system uses structured metal paneling on low slope and steep slope roof styles. Material choices for metal roofing include aluminum, copper, zinc, steel, and tin. You can select metal in many different types, including those that resemble shingles, tiles, shakes, or vertical paneling.
(more…)