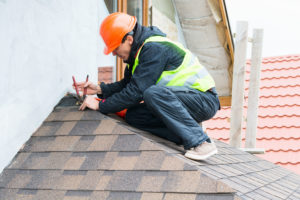 It's bound to happen to any homeowner…one day, everything is fine, then next, you're dealing with water pouring into your kitchen from a surprise roof leak. Or maybe a rogue hailstorm came by and made your roof look like it was attacked with a ball-ping hammer. Either way, roofing work can be costly and time-consuming. Save yourself some stress by asking the following 10 questions about any roofing contractor you are considering to work on your home. It might just keep your roofing project from turning into a financial disaster.
Is the contractor licensed, bonded, and insured (as required by law)? If the answer is no, move on to the next option.
Have they done jobs similar to this in the past? Can they provide references and photos? Professional, quality contractors will always have references and photos of their past work to show potential clients.