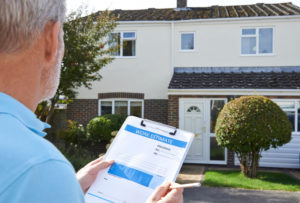 Hiring a roofing contractor can be stressful, especially if you don't know what to look for. Roofing repairs are expensive, and mistakes can cost you thousands of extra dollars and extensive damage to your home. Don't fall victim to unlicensed and disreputable contractors just because they offer a cheap price. Follow these tips to choose the best roof repair company for your project:
Licensed, bonded, and insured
All roofing contractors in Florida must be licensed to work in their respective counties. In Pinellas County, the Contractor Licensing Department handles the licensing of all contractors, including roofing contractors. Anyone doing roofing work here should have a license issued by Pinellas County. One requirement of receiving a contractor's license in Pinellas County is posting a $5000 surety bond and taking out business liability insurance. If you're considering hiring a roofing repair company and they cannot produce proof of a license, bond, and insurance, move on to the next candidate.
Check for reviews and complaints
In today's online world, finding out how others feel about a roofing contractor is just a click away. In Pinellas County, all complaints made against contractors are listed in their "Check a Business" database available at www.pinellascounty.org/consumer/business.htm. The Florida Attorney General also maintains a list of filed complaints and settlements at www.myfloridalegal.com/EC_Edoc.nsf/Enforcement. Other places to check for reviews online include the Better Business Bureau (BBB), Google, HomeAdvisor, Angi, Facebook, or other social media.
Even if the roofing repair company you are considering has a big online presence, you still need to ask for the name and phone number of at least three professional references, preferably former customers. Call each of the references and inquire about the company, their work quality, customer service, and anything else that matters to you.
Once you have narrowed down your list of potential roofing repair companies, ask them all about background checks. If the company does background checks on their employees, ask them to see them for anyone that will be working in your home. If the company does not do background checks, move on to another option as your safety should always be a top priority.
Get written quotes from at least three companies that meet all the requirements above. Make sure that each quote is for the same terms so you are comparing apples to apples. For example, if you ask one contractor to quote you for a shingle roof, make sure you ask all the contractors to quote for a shingle roof. If you ask another contractor to quote you for a concrete roof, the quotes will be vastly different amounts with no way to compare.
Don't start without a written, signed contract
Once you've chosen a roofing repair contractor you would like to work with, have them write up and sign a contract outlining all the work to be done, including:
Start date

Estimated completion date

Exact costs, including the deposit amount

Work to be done

Warranty information
Never trust a project as expensive as a new roof to a handshake or verbal agreement. If it's not in writing, you're taking an enormous risk with thousands of your hard-earned dollars.
Only pay a deposit up-front
No matter how big or small the job, never pay for all the work upfront. A reputable contractor will only require 10-50% as a deposit, then staggered payments throughout the duration of the project or just a final payment at the end. Some contractors may only require the cost of materials to begin work and receive payment for their labor once the job is finished. Be sure to discuss all payment details with your chosen roofing contractor before work begins.
Get all permits before work begins
In Pinellas County, permits must be obtained before any type of construction work begins, including roofing. Trustworthy contractors will always obtain necessary permits before beginning any work on your home. If a potential roofing contractor tries to convince you that a permit is unnecessary or it can be done later, they are breaking the law and putting you at risk of being charged fines, penalties, and court costs to resolve the matter.
At Shon Boswell Contracting Services, our roofing experts have the experience, professionalism, and honesty you need in a roofing repair company. We have served Pinellas County as a top-rated roofing contractor for years. We would love to show you why we're the right roof repair company for your residential or commercial project. Call us at (727) 440-5942 to schedule a free estimate for your roof installation or repair and join the hundreds of satisfied customers we already have in Tampa Bay.