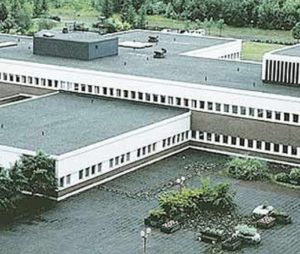 Flat roofs can be troublesome when not installed or maintained properly. Using excessive flat roof sealants or roofing tar is not necessarily going to prevent water intrusion. Flat roofs are used in construction for an easier and more affordable solution. But when not installed by a professional flat roof contractor, many problems can occur. There are many quality flat roofing materials, and when correct flat roof installation services are preformed, they can be very reliable.
Not all flat roofing companies use ethical roofing methods. For flat roof replacements and flat roofing repairs, you should rely on a certified flat roofing contractor like Shon Boswell Roofing. We are qualified for roof sealant applications, flat roof leak repair, tar and gravel roofing, rubber roofing, and other types of flat roof services and flat roof solutions.
We are the leading Tampa flat roofing company ready to serve your flat pitched roofing needs. Using durable flat roof coating materials, we will find the best solution for you. Meet with an expert flat roofing contractor for the quality results your home deserves.
Whether it's a flat shingle roof, rubber roof, flat metal roof, or other type of flat roof membrane, it's important to hire reputable flat roofing contractors. Count on dependable flat roof systems from Shon Boswell Roofing, the flat roof specialist providing repairs and replacements and the best flat roof service in the area.