Roofing contractors are not hard to find. If you live in an urban or suburban area, you have probably seen at least one yard sign for roofing contractors in your neighborhood or city. While hiring a small-time contractor might work out, there are many reasons you should hire an experienced professional with a reputable company. Here is what you should look for in a roofing contractor.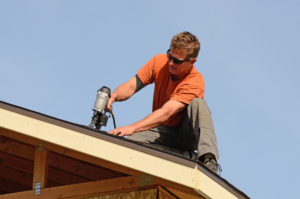 Experience and Training
A good roofing contractor will have many years of experience. Even if they have newer employees, these employees should be well trained and supervised by more experienced team members. Look at how long the roofing contractor has been in business and how many years of experience the main contractor has in the business.
Transparent Pricing
It is a common ploy of contractors of any kind to do a bait and switch, providing an estimate and giving a bill of a drastically different amount. It is important that you know up front all of the charges and costs of your roofing project. There shouldn't be any hidden charges. If there are any questions about how much a phase of the project might cost, the contractor should give you the possibilities up front. However, the best roofing contractors will be able to give you an accurate estimate that they will be able to honor as the project progresses.
Reputation
Check out the reputation of any roofing contractor before hiring. You can ask them for references, or you can hit the internet to look up reviews. Most companies, as long as they have a physical location and are a registered business, are on Yelp or Google for review purposes, even if they have not claimed the listing.
If you are looking for an honest and trustworthy experienced roofing contractor, contact us today.