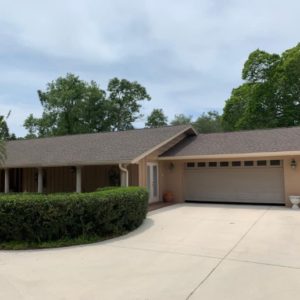 One of your homes biggest investments is its roofing system. When your homes roof fails, you will begin to notice many different problems. When this happens it can cause water to leak inside your home, and make your homes exterior look horrible. The performance of your roof depends on many factors including the quality of the shingles and other materials, the age of the roof, and also the roofing installation. This is why hiring the right contractor is extremely important for a roofing system that will last strong for years.
That's where we come in to assist you with all your roofing repair needs. With over 19 years of experience and knowledge Shon Boswell Roofing, can repair or replace your faulty roofing system fast and for a great low price. We specialize in asphalt shingle roofing services including shingle repairs, replacements, and also new installation services. We also provide shingle roofing emergency services in time of need. You can contact us at any time, but it's always best to contact a professional, like Shon Boswell Roofing as soon as you notice a problem with your roof.
Our expert roofing contractors are trained in quality, safety, and even the care of your property. We use many different quality roof shingles like Certain Teed, Elk, GAF, Owens Corning, and Tamko so we can stay within any roofing budget. As a certified emergency shingle roof repair company, we are the Tampa area's premier shingle roofing contractor.
As a licensed Florida roofing contractor, we will get your roofing repair project done right, in a timely manner, and the results will last for many more years to come. You can depend on a professional shingle roof repair expert, like Shon Boswell Roofing, for all your shingle roof repair needs. Contact us today to see for yourself why we are the Florida areas top leaders in the residential and commercial emergency roof repair services.