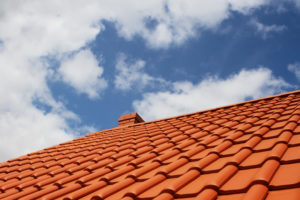 Being one of the first things people see when they look at your home, your roof is an important factor in your home's curb appeal. An old, dilapidated roof can decrease your home's value by thousands of dollars. Even worse, an improperly installed or ill-maintained roof can leave your home open to infiltration of water, and if not repaired even structural damage.
Roofs in Florida have the extra requirement of being algae-resistant. Officials added this requirement due to the frequent occurrence of algae buildup on roofs, especially those near coastal areas, and the extensive damage this causes.
An experienced roofing contractor, like Shon Boswell Contracting Services in St. Petersburg, will know exactly which roofing materials are best for your home, your budget, and Florida's requirements.
The most popular materials used for roofs here in Florida are:
Copper is considered the gold standard for Florida roofing material. Found on luxury homes and ornate buildings, copper roofs begin orange and change to blue/green with time. Copper's biggest advantage as a roofing material is that it is incredibly light, yet tough against Florida's harsh weather. Copper comes in many patterns and textures, matching both traditional and modern tastes. Copper also deflects sunlight, which keeps homes cool and saves energy. This type of roof can last up to 50 years with the proper maintenance!
Clay tile roofs give homes an elegant look with minimal upkeep. Clay tiles can withstand salt spray and wind, making them a great option for coastal homes. Clay tiles are fire and waterproof when installed and maintained correctly. Many colors are available, from traditional terra cotta to bright modern hues. Clay tile can also last up to 50 years with proper maintenance. 
Concrete is one of the more environmentally friendly roofing material options available. Fiber-reinforced concrete tiles are even lighter than clay tiles, while still being resistant to all of the elements. Concrete tiles can mimic the look of wood, clay, or slate without any of the mold, insect, or decomposition issues you may get with other materials.
Even though asphalt shingles are the most affordable option, they aren't really considered the best option for Florida's climate and weather. Asphalt shingles tend to curl, bend, and fade in the hot Florida sun. They are also more susceptible to wind damage and algae buildup.
You must consider many factors when deciding what type of roof to install on your Tampa Bay house. Your home's aesthetic, the local weather, and your budget all play an important part in deciding on a new roofing material. The experts at Shon Boswell Contracting Services can guide you to a roofing choice that is best for your Florida home. Call (727) 440-5556 or contact us online for the best roofing contractor in St. Petersburg!