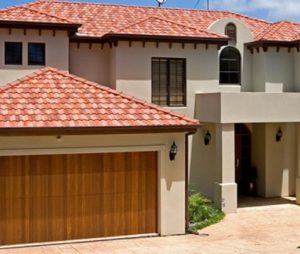 Tile roofs date back for centuries and many ancient buildings still have the original tile roof installed. This is obviously a huge benefit for homeowners choosing roof tiles. While some experts say roofing tiles can last up to 100 years, the fact is they can actually last much longer. There are many types of roof tiles available today such as concrete roof tile, clay tile, Spanish roof tile, and slate roofing tile, but the key is to hire the right tile roofing contractor.
Though roof tile is not completely damage proof, it is the most durable roofing material available. Besides being fire proof, reduced damage results in minimal roof tile repair cost. If you need tile roofing services, the pros at Shon Boswell Roofing can help. We specialize in tile roofing replacements, installs, and tile roof repairs.
Our workmanship and 19 years of experience sets us apart from other tile roofing companies. Whether it's a tile roofing installation, replacement, or tile roofing repairs you can meet with the leading Tampa tile roofing company to explore your home roof tiling options.
With your tiled roof being such a vital part of your home's overall protection, it's important to hire established tile roofing contractors. Leave it to a tile roofing installer like Shon Boswell Roofing to see why we're the number one roof tile contractor in the area providing lasting tile roof services for years of protection.