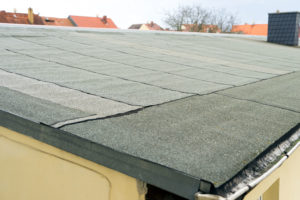 Flat roofs are common here in Florida on both residential and commercial properties. While part of our love affair with the flat roof is aesthetic only, there are some functional reasons for having a flat roof too. They offer extra living space, more interior living space, are easier to house large appliances like an HVAC system or solar panels, and cost less than a traditional pitched roof. Repairs can also be cheaper since getting on a flat roof is much safer than a pitched roof and flat roof materials are generally inexpensive. However, flat roofs require special maintenance to keep them in their best shape.
Crawl up on your roof at least three times per year or more often to inspect the flat roof. Suppose you don't feel comfortable checking it out; set up a preventative inspection schedule with a local licensed roofer for your roof type. Address all issues found in inspection immediately.
Keep all debris, including limbs and other tree waste, off of your flat roof. If there are trees nearby, consider trimming them back. Flat roofs allow debris to collect more quickly than pitched roofs, but they're also easier to clean since you can walk on them.
Deal with leak issues immediately
We already mentioned handling any problems you find during roof inspections immediately, but that goes extra for any leaking or related damage you find. Don't even wait until inspection time to deal with leaks – do it now! Advancements have been made to the seams in flat roofs, but they still require professional repair if they come apart.
Don't add too much weight
You may be tempted to create an entirely new living space on your flat roof, but unless you've made the necessary structural changes to your roof's frame to handle that extra weight, you might want to think again. Double-check with your roof's installer on how much weight it can safely hold, and don't exceed that amount without having a contractor make reinforcements first.
As stated before, you shouldn't allow anything to build up on your flat roof, and that goes especially for water. Your roof will be installed with a drainage system that needs to be inspected along with the roof several times per year. Immediately clear any blockages you notice in the system or contact a licensed roofer to do it for you.
Following these steps will keep your stylish Florida flat roof in the best shape possible for its entire lifespan. Newer flat roofs last longer than older versions, with welded roofs boasting 20+ year warranties, and you want to make that investment last. No matter what type of roof you choose, contact Shon Boswell Roofing at (727) 440-5610 for the highest quality installation in the St. Petersburg area.