Living in Florida, fall and winter are very mild and usually fairly dry. Spring and summer are times when you can expect storms every day, some of which can become quite severe and cause a significant amount of damage. Before summer really gets underway, it's a good idea to make a few spring repairs around your home to minimize potential damage when storms arrive. Here are some of the things you should do and why you shouldn't put them off.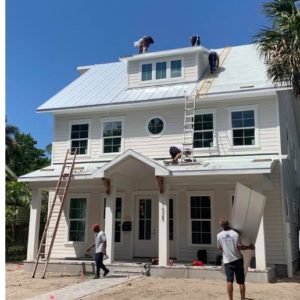 Caulking
Your doors and windows are prime targets for water to seep through and cause damage. Gaps in the seal of doors and windows can also cause cooled air to escape or warm air to come into the home, both of which can raise cooling costs and energy usage. Caulking is very inexpensive, takes only a few minutes, and should be done at least once a year, before storms arrive.
Pest Control
Pests, especially termites, can cause a significant amount of damage to your home, as well as endanger your health. If you have pests that came into your home during the cooler months or if you are experiencing a rise in ants and other insects with the spring, now is the time to get rid of these problems before they become unbearable in the warmer months.
Roof Repairs
You should never put off roof repairs for any reason. Your roof is there to protect your home from the elements. And if it isn't in good repair, the storm could come into your home instead of staying safely outdoors. Even if you aren't aware of any damage to your roof since the last storm season, you should have it inspected by an experienced roofer to make sure that you don't need any preemptive repairs.
If you are needing a roof inspection or repairs, contact us today for more information or to schedule an assessment.